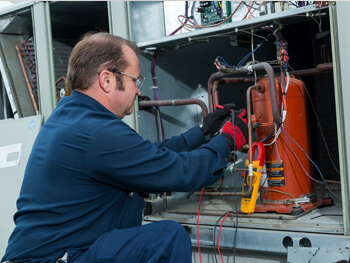 At EMCOR Services Northeast, we know the importance of keeping your heating and cooling systems finely tuned. A reliable, efficient HVAC system ensures that your processes and staff are working efficiently, too.
Through our network of preventive maintenance professionals—from customer service reps to field maintenance technicians—we take complete responsibility for maintaining the proper function and integrity of your entire HVAC system.
Benefits of a Preventive Maintenance Agreement
Designed specifically for your equipment and facility needs, a preventive maintenance agreement helps you:
Detect and avoid costly and untimely repairs
Extend the life of your HVAC systems
Improve efficiency and reduce energy costs
Maintain a comfortable environment for a more productive day
Improved air quality
Protect against system neglect not covered under warranties
Contact us today to learn more about out preventive maintenance programs.